When
Wednesday, October 13, 2021
10:00 AM CST - 3:00 PM CST
to
Thursday, October 14, 2021
10:00 AM CST - 3:00 PM CST
Where
This is an online event
---
About the Instructors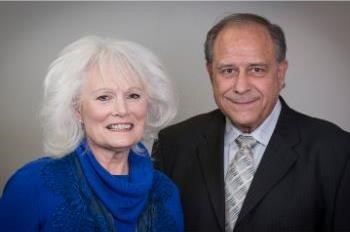 John LaPlant has worked in the hvac and plumbing contracting industry for over 50 years. And Vicki LaPlant has over 40 years in the industry. Both have worked with all sizes of contractors and learned the best practices, systems and ideas from the very best. John received the distinguished Servant Leader award from Service Roundtable in 2012. Vicki became a member of the HVAC Hall of Fame sponsored by Contracting Business in 2017. She received the Tom McCart Consultant of the year award in 2013. And is a recipient of the distinguished Servant Leader award from Service Roundtable. After 20 years of owning a consulting and training company specifically focused on the contracting industry, Vicki and John joined Service Nation in 2016 as business coaches and trainers. The ideas and tools that John and Vicki bring are practical and easily applied in the real world of contracting.
*ONLINE* October 13-14, 2021 - Introduction to Balance Sheet & Cash Flow
---
Who this class is for:

While anyone who is interested may attend, the target audience for this class is:
Business Owners, Chief Financial Officers, and Bookkeepers

What
the class will cover:

These small workshops are limited in size, but provide hands-on training in key areas. Instructors will help you understand the interaction of the income statement, balance sheet and cash flow statement.
The most successful companies know how to read the story these 3 financial statements tell and how and where to make adjustments in order to make the business even more successful, profitable and less cash constrained. You will use your company financial statements, outline the story they tell and lay out a tactical plan for enhancing the story. Because the class will be limited to 8 companies, you'll receive personalized assistance throughout the workshop.


Introduction to the Balance Sheet & Cashflow Projection
What is the difference between an Income Statement & a Balance Sheet
Basics of a Balance Sheet
Categories / Accounts on a Balance Sheet
How a Balance Sheet Works
How a Balance Sheet Helps Company Management Make Decisions
How Transactions Impact Balance Sheets
Profitability Ratios
Solvency Ratios
Efficiency Ratios
Cash Flow Projection
What is a cash flow statement?
Realities of a Cash Flow
Where is the money my accountant says I made in Profits? Two Examples of Cash Flow Projections
Relationship of Profit and Cash Flow
Two Examples of Cash Flow Projections
What you need to bring:

Attendees will need to access this online training course using a laptop or PC.

---
---
Service Nation Class Cancellation Policy:
On occasion, due to unforseen circumstances, or for circumstances beyond our control, a class may have to be cancelled. We will avoid these cancellations if at all possible.
One of the causes of a cancelled class may be low enrollment. If a class does not meet the minimum enrollment (can differ by class and circumstance) by two weeks prior to the start date, SNA reserves the right to cancel or reschedule the class. You can help prevent this situation by enrolling in classes early.
In the event of a cancellation, you will be notified of the cancellation, and any funds paid will be refunded.
User Cancellation Policy
Free Classes
No fee if notified at least 10 business days prior to event.
$499 fee per registrant if notified less than 10 days prior to event, or if registrants don't attend.

Paid Classes
100% refund if notified at least 10 business days prior to event.
No refunds if canceled less than 10 days prior to event, or if registrants do not attend.

To cancel attendance for any training event, call 877-262-3341 or send an email to success@serviceroundtable.com with course title, start date, and registrant's names.
---