When
Thursday, November 2, 2023
9:00 AM CST - 4:00 PM CST
Where
Service Nation Headquarters
750 Canyon Dr. Ste 230
Coppell,TX 75019
US
About the Instructor(s)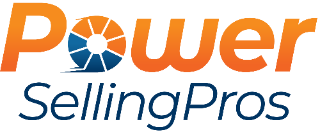 Power Selling Pros exist to serve the service-minded contractor. To win more moments is to do what's right over what's easy and what benefits all over what benefits only yourself.
Visit the Power Selling Pros Roundtable Rewards Page
Trainer: Amanda Powell
Amanda is a Trainer at Power Selling Pros, which puts her in charge of CSR and dispatcher trainings to companies across North America and as far away as Australia. Amanda graduated from Arizona State University with a Bachelor's Degree in Education and pursued her dream as a teacher for several years before joining Power Selling Pros. She uses her skill set that she developed as a professional educator to help CSRs and dispatchers reach their full performance potential. She enjoys finding ways to engage, collaborate, and problem solve so trainees feel excited to utilize their new communication tools and intentionally target an enhanced client acquisition strategy with their personality still intact.
---
Accommodations
Discounted rates are available for attendees at Hyatt Place Dallas/Grapevine.

In addition to a comfortable room, Hyatt offers:

-Transportation to and from Service Nation Headquarters
-Complimentary Daily Continental Breakfast

Please check your registration confirmation email for the link to reserve your room.

If you still need help, please email

sntraining@servicenation.com

or call 469-293-8820